GCC Pick: Sara Rosett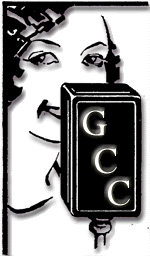 Hold on for the bloopers (coming next time, I promise) because right now it is my pleasure to introduce you to the latest from Sara Rosett.
GETTING AWAY IS DEADLY is the third book in the mom lit mystery series about a military spouse who runs a professional organizing business.
It was the perfect vacation until murder rearranged the itinerary
With swollen feet, pregnant Ellie joins the nation's tourists in seeing the sights in Washington D.C. But a fatal incident at the Metro station convinces Ellie that something is rotten in the capital city. Should she do the safe thing and pack her bags? Not likely when too many people are telling lies, hiding secrets, and acting suspiciously. Luckily, Ellie Avery is just the right woman to clean up the most mysterious cases of murder—even if she has to brave the most dangerous byways in the corridors of power . . .
Reviews for Getting Away is Deadly:
Publishers Weekly: "…sparkling…."
The Mystery Gazette: "Fans of amateur sleuth mysteries will relish GETTING AWAY IS DEADLY as the tale contains a delightful whodunit that serves as a tour of Washington DC."
Reviews for the Mom Zone series:
Publishers Weekly: "The author, also the wife of an air force pilot, includes practical tips for organizing closets, but the novel's most valuable insight is its window into women's lives on a military base."
Romantic Times: "Thoroughly entertaining. The author's smooth, succinct writing style enables the plot to flow effortlessly until its captivating conclusion." (Four stars)
Armchair Interviews: "If you like cozy mysteries that have plenty of action and lots of suspects and clues, Staying Home Is A Killer will be a fun romp through murder and mayhem."
Kathie Hightower, military spouse and coauthor of Help! I'm a Military Spouse — I Get a Life Too!: "Rosett brings us someone just like us — a military spouse carving out her own unique life as she deals with military life, moves, and deployments. Get yourself a cup of tea and settle in for a good read!"
Getting Away is Deadly will appeal to fans of Jill Churchill,
Ayelet Waldman, Leslie Meier, and Rett MacPherson.
ABOUT THE AUTHOR
Born and raised in Amarillo, Texas, Sara Rosett has always loved to curl up with a good book. Her marriage to an Air Force pilot has taken her to central and southern California, Texas, Washington state, Alabama, Oklahoma, Georgia, and Maryland. Sara has worked as a credit processor, a reporter for two Air Force base newspapers, and a researcher and writer for the Citizen Ambassador Program of People to People International. Currently, Sara and her family live in Maryland where she combines full-time parenting with writing. Her work appeared in Chicken Soup for the Military Wife's Soul, Simple Pleasures of Friendship, Simple Pleasures of the Kitchen Romantic Times Mystery Scene, Mystery Readers Journal, The Writer, and Georgia Magazine. Please visit her website, www.sararosett.com.
Website:
http://www.sararosett.com/
Blog:
http://www.rosettwrites.bravejournal.com/
Second Blog:
http://www.good-girls-kill.com/
Link to Amazon page
http://www.amazon.com/Staying-Home-Killer-Mystery-Mysteries/dp/0758213387/ref=pd_bbs_sr_1/104-2824190-8166306?ie=UTF8&s=books&qid=1176216163&sr=1-1