Zest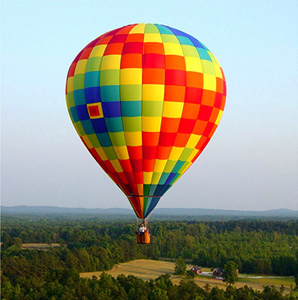 Yes, it's Friday and yes the weekend has arrived. But more important, it's Columbus Day and we bow our heads in reverence.
Uh, no.
WE RAISE OUR HEADS AND LEAP UP AND DANCE ON THE ROOF.
A three-day-weekend is a jewel, especially when one of the three days enables me to miss a bone crushing day of classes.
Okay, back to our seats.
I never got to fully vent about my recent airline debacle, so I will take that opportunity now. Hot air balloons might actually be a colorful alternative to the regular commercial jets, which take about the same amount of time to get anyplace.
I of course will not mention the airline I was on and the airline I normally use to travel through Memphis [cough cough], but almost every single time I try to board in Little Rock there is an announcement that the flight is delayed.
"Weather in Memphis, ladies and gentlemen."
"All computers are down."
"It's cocktail hour over there."
I have heard every excuse. Sometimes they let us board our flight in Little Rock and sit on the tarmac. This last time we did that for 2.5 hours, long enough for the claustrophobes to start getting facial tics and long enough to do some serious sweating. Finally, we were brought back to the gate and allowed to "deplane." I love that term. Deplaning to me means "de"-ing the plane itself, as in turning it into a zucchini or something moderately useful.
Okay, so there. Nyah nyah, you airline you. As they say in New Jersey, "whaddyagonnadew."
Be Here Now, everybody.
A bientot
love,
b