SPRING BREAK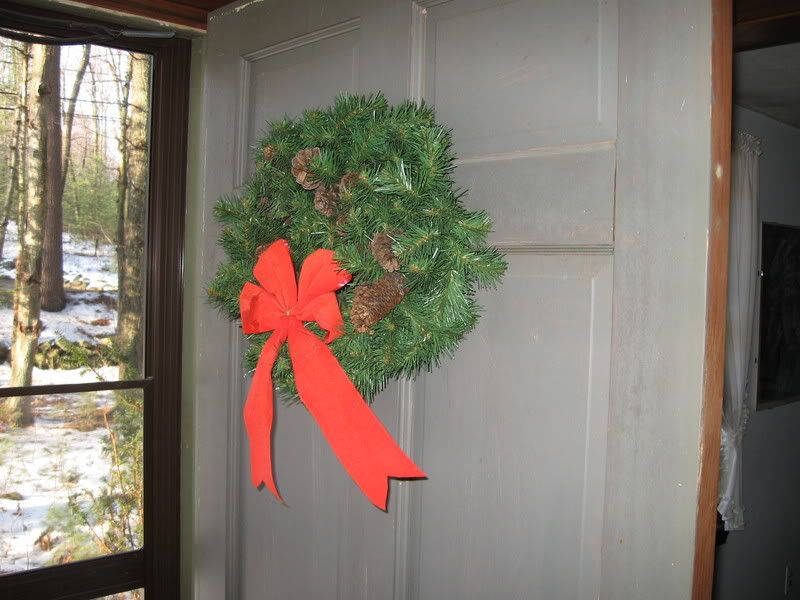 AAAAAAAAAAAAAAAAAAAARGH!!! Every time I drive up to my house I see this wreath and cringe. Now finally I am taking it down. Ding dong, the wreath is dead, or at least put away till next year.
When I first moved to New England back all those years ago (I'm older than most tax laws), it used to puzzle me why so many houses still had their Christmas wreaths on for SO LONG. Into March, for heaven's sake.
And now in 2007 I did it.
Maybe it's because we don't open the doors very often in winter because we don't like to go out in the cold. In truth, we don't use the front door of my house, so that's my excuse.
See? And you thought these little items were the last of it, that I had well and truly purged the house of Christmas. It's like I always say. You can't get rid of it. Probably even now a little jingling bell lurks somewhere and is waiting to taunt me.
I DON'T CARE!!! JINGLE AWAY!! I'M WORKING ON MY BOOK!!
A bientot,
love,
Becky