Awesome Vacation and Tanya Stone
I will post next time about what I did on my vacation. I promise I did not get arrested.
Meanwhile, check out this terrific book from Tanya Stone. And don't let the title scare you.
A BAD BOY CAN BE GOOD FOR A GIRL is a cautionary tale. Teens are dealing with sex, whether we're ready or not. This novel is about three very different girls who date the same player guy. About how the choices they make shape who they want to be. About empowerment.
Meet Josie, Nicolette, and Aviva. Three very different girls who all meet the same bad boy with an irresistible knack for getting into their blood and under their skin. Three girls. One guy. Who will come out on top?
In A BAD BOY CAN BE GOOD FOR A GIRL, Tanya Lee Stone takes a hard look at love and sex and asks the questions: "When can a bad boy be good for a girl?"Tanya says, "I get lots of email from teens thanking me for 'being honest,' saying my book helped them, or they 'gave it to a friend who needs it.' What's better than that?"
Since the book came out, Tanya has been outspoken about censorship and the need for tackling tough topics in teen books. Check out her VOYA article: "From Forever to Today: The Importance of Sex in Young Adult Literature" and a recent interview with AS IF! (Authors Support Intellectual Freedom) in which she discusses sex, censorship, and Judy Blume. The new paperback includes a bonus Reading Guide.
Book Club Folks: If you have chat software and want Tanya to do a virtual book club visit, let her know. For a free bookmark and signed bookplate, email her at tanyastone@tanyastone.comRead an excerpt
here
. Download the Bad Boy Reading Guide
here
. In addition to her
website
, Tanya blogs at
Live Journal
and
MySpace
. But I think you should just
buy the book
!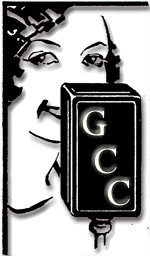 Living the Dream
A bientot
love,
becky