GCC: Megan Crane
What a great concept for a book and one I can't wait to see explored. A "frenemy" is one of those supposed "friends" who really sabotage and backstab you--maybe with a smile on her face. Grr.
Just a few months shy of her 30th birthday, Gus discovers Nate, her "Mr. Right," hooking up behind her back with her so-called "friend" Helen. Soon it seems despite working too hard to appear all grown up, Gus is still living the life of a teenager.
Gus is left with more questions than answers: Can she win Nate back before she turns 30 (And if so, does she really want him?) Is Helen really as devious and manipulative as she seems, or, worse, is Gus more like her frenemy Helen than she'd care to admit? And is she ever going to grow up? With the clock ticking down to her birthday, Gus discovers that sometimes the best thing about best-laid plans is trashing them altogether.
In FRENEMIES, Gus experiences first hand what happens when you reach that inevitable point in life when you must surrender yourself to adulthood and the big 3-0.
What People are Saying:
Jam-packed with hilarious one-liners and amusing scenarios, this is a quick, albeit very satisfying, read."—Romantic Times BOOKClub Magazine
"FRENEMIES is a hugely enjoyable novel with brilliant, convincing characters and dialogue. It's romantic, funny, intelligent, believable, and gripping. I couldn't put it down and am now very sorry it's finished!"— Marian Keyes, international bestselling author of Angels and Last Chance Saloon
About the Author:
Megan Crane is a New Jersey native who graduated from Vassar and got her MA and PhD in literature from the University of York in England. She is the author of Everyone Else's Girl and English as a Second Language. She currently lives in Los Angeles. Take a trip over to Megan's
website.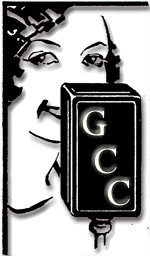 A bientot
love,
becky