GCC: BETWEEN, GEORGIA by Joshilyn Jackson
This book comes very highly recommended by me and everyone else. For starters, Jackson is the acclaimed author of gods in Alabama and this novel is every bit as good. I have only just started it and it is compelling. I'm giving up lawnmowing for the day, as a matter of fact.
As a further matter of fact, Jackson won GEORGIA AUTHOR OF THE YEAR for this book.
Jackson read the audio version herself and won a Publisher's Weekly Listen Up award, a starred review in PW, and made AudioFile's best of 2006 list!
Between. Georgia was a #1 BookSense pick, making Jackson the first author in BookSense history to achieve #1 status in back-to-back years.
"One of this decade's most commendable novels. Every now and then a remarkable writer, following in the footsteps of great authors, comes along to reenergize American fiction. So it is with Joshilyn Jackson. ...overflows with gut-wrenching sadness and laugh-out-loud humor. Jackson's novel brilliantly explores abstractions - redemption, love and grace - through the most compelling characterizations to be found in contemporary fiction. Between, Georgia is an exemplary novel by a singular writer who is in full command of the art of story telling. Don't miss it!"- Bookpage
"Between, Georgia is a small miracle, and Nonny Frett is the most engaging woman who ever lived in the pages of a book. Joshilyn Jackson is an enormously talented writer."- Anne Rivers Siddons, New York Times bestselling author of Sweetwater Creek
Meanwhile, take a look at Joshilyn's
very funny blog
. Or you could visit
her website
. OR,
you could just buy the book
...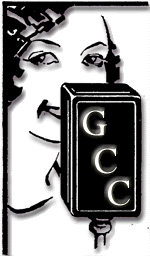 A bientot
love,
becky