GCC Pick: Jana DeLeon
Jana DeLeon and I share the same agent, though we've never met. That's why I know this book MUST be good.
The book is
UNLUCKY
,the story of a woman SO unlucky she turns it into a profession; she works "cooling" cards on her uncle's casino boat. As long as the crooks invited to his special poker tournament don't win their money back, she'll get a cut of the profit.
But Mal isn't the only one working some major mojo. There's a dark-eyed dealer named Jake Randoll who is really an undercover agent, and for a Yank, he's pretty darn smart. Smart enough to enlist her help to catch a money launderer. As they race to untangle a web of decades-old lies and secrets amid a gathering of criminals, Mallory can't help hoping her luck's about to change….
Reviews:
"With original, smart and comedic writing, DeLeon delivers a three-dimensional hero and heroine, a community of offbeat secondary characters, a complex and intriguing plot with a hint of the paranormal and a fascinating peek into the world of casino poker." – Romantic Times Book Reviews 4 ½ Stars!
"The setting for this novel is differently refreshing, and anyone with an affinity for casinos and card playing will enjoy the game references. Readers of Ms. DeLeon's UNLUCKY will consider themselves very lucky to have stumbled upon such an entertaining read." – FreshFiction
"Grab a box of Kleenexes for the laughter, sit back and enjoy. Absolutely one of the best romantic suspense novels I have ever read." – Romance Reader at Heart
ABOUT JANA:
Jana DeLeon was raised in southwest Louisiana among the bayous and gators. Her hometown is Carlyss, but you probably won't find it on a map. Her family owned a camp located on a bayou just off the Gulf of Mexico—you could only get there by boat. The most important feature was the rope hammock hanging in the shade on a huge deck that stretched out over the water.
Jana and her brother spent thousands of hours combing the bayous in a flat-bottom aluminum boat, studying the natural habitat of many birds, nutria and alligators. She would like you to know that no animals were injured during these "studies," but they kept makers of peroxide in business.
Jana now resides in Dallas, Texas, with her husband, René, three spoiled dogs and three spoiled cats.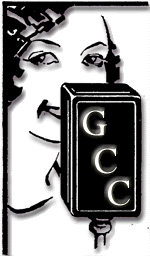 A bientot
love,
becky