Track and Field for Authors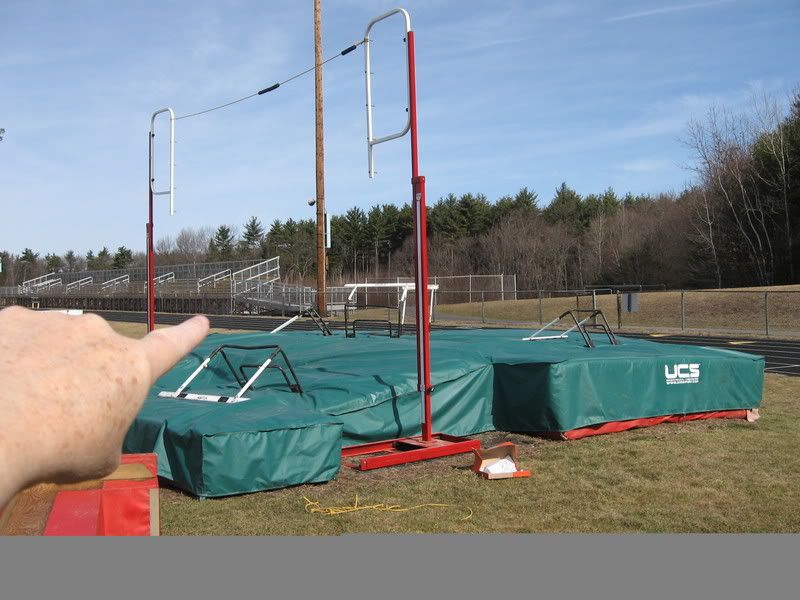 Okay, shall we try the pole vault first? My personal best is one foot three inches and that's actually without the pole. Oh wait. Is this pole vault or pole dance? They don't seem to have a pole dancing event and that is too bad, although I'm not a good dancer technically, just full of enthusiasm.
Can you imagine actually having the nerve to push yourself over this thing? I prefer to point at it. I'm good at pointing.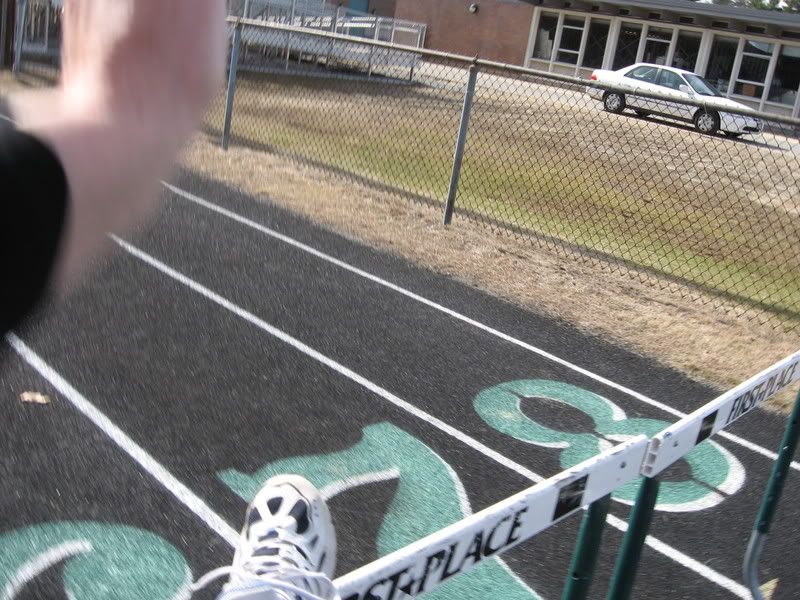 Let's go over here and try the hurdles. I've overcome many hurdles in my life and am facing one or two now, including my slow-as-molasses wip (work in progress). All right here we go, UP and we did it, now run a little bit and UP, here we go again, and OVER the hurdle. See? You get the rhythm of it and you're fine. This shot was taken right before I fell backwards on my ass.
You can see my car there ready for the getaway.
It takes skill to pick a good seat in the bleachers. It's a bit weird when you are here by yourself because the whole prefab aluminum structure groans and creaks sometimes for no reason. You could start believing in New Age stuff if you sat here often enough. Or even UFOs. What was that noise? Is there a Bad Guy creeping up somewhere?
In the end, you just have to relax.
And that's what I am doing on this Sunday.
I'm planning to see my life ahead of me in a vision. If I want, I can leap up and perform "Morning Glow" from PIPPIN. You never know.
A bientot
love,
becky