Misery and Despair
I like Coach K, but I am not crazy about Duke (especially not after reading I AM CHARLOTTE SIMMONS). Think of the effort these guys put into what they do. Look at the jewelry they're wearing. Think about the jewelry their wives are wearing. I guess our sentiments run along these lines: TOUGH TOENAILS, DUDE.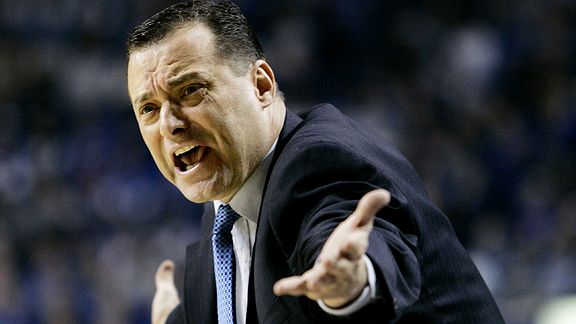 All coaches of all teams feel they are unfairly put upon by refs. It's humorous.
WHAT?
DO YOU HAVE EYES?
I believe this is the former Kentucky coach.
"Here are my own children, going without dinner! My own children forfeiting their chance for a good education BECAUSE OF YOU! My house payment, my pastor's house payment, my Bible study group, all going down the drain because YOU CAN'T CALL THE GAME THE WAY I SAY YOU SHOULD! GOD!"

Memphis players thinking about their English paper coming up next week and the loss they endured in March Madness, which will end this weekend.
64 teams participate.
63 teams go home unhappy, robbed, heartbroken, disappointed, and traumatized.
Me, I'm going for dental surgery this morning. I would trade.
Later, dear reader.
A bientot with love,
becky