Time Changes
This fall-behind thing takes me forever. I get tired really early in the evening, my little eyelids droop down at some ridiculous hour (like 8pm) and then after a short nap I awake at 11pm and spend the rest of the night lying in bed thinking it's time to get up.
I manage to change some of the clocks in my life and not others, so I don't actually know what time it is at ANY time.
IT SAYS 4. OHMYGOD. I'M SCREWED. BUT MAYBE IT'S ONLY 3 AND I'M GOLDEN. JESUS, WHAT IF IT'S REALLY 5? I THINK MY BLOOD PRESSURE IS GOING UP.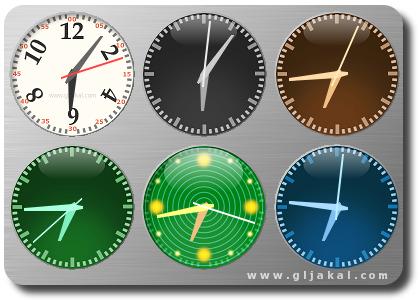 One dispiriting part of the change is that when I get out of class at 4:15 on Mon/Wed, it's getting dark. By the time I turn off Rte. 495 (this week only) the sun is directly, and I mean DIRECTLY, in my eyes.
Should I have put a whine alert above?
Let's see. [you have to speak this like my old Phys Ed teacher in college] Ya gotcher alarm clock (better git up and git workin'!) , yer biological clock ([time to hatch them eggs, you gals!) yer doomsday clock (when it's all gonna blow) and the game clock, the thirty-second clock, the cuckoo clock, lord amighty who can keep track?
Her name was Miss Osborne and I think I'm channeling her lately. I keep talking about sensible shoes, though I keep wearing un-sensible ones of course. I have my eye on a black patent leather pair at the mall which I can't wait to buy and never wear.
Let's all have the best time we can.
A bientot
love,
becky