My Theory About De-Caf
There is no such thing. It's all bullshit. They don't take the caffeine out. How could they? With a strainer? Now admittedly I have not researched this and I find the Wikipedia explanation incomprehensible.
Therefore I stick to my theory.
If I drink one of these, I toss and turn just as tormentedly as if I'd eaten a bag of coco beans and chased it down with an espresso. I did this last night at the karaoke party I attended and I still haven't slept. That was not the only thing I drank, though.
So now today we have the Clock Thing.
I hate to sound like a sorry-ass complainer, but aren't we constantly changing the damn things? Spring ahead, fall behind, ho hum, AGAIN? And don't joke about falling!!!!! Someone at the karaoke party said that the reason your computer makes the change on its own is because it gets in touch with or connects or calls up some big clock somewhere, some time service, and gets the time without being prodded to do it. Here's my question.
Why can't the microwave do that?
Why can't it call up one of those big ovens in a nearby town, maybe one of those brick pizza ovens which really should know what time it is at ALL times, don't you agree?, and ask IT what time it is without waiting for me to traipse bleary-eyed into the kitchen and have to punch in numbers to make the stupid thing work.
Why can't my car clock call somebody else's car and ask?
"Hey, is this the BMW that lives on Berlin Road near the horse farm?"
"Why yes."
"Can you tell me what time it is?"
"I think it's 8:10 but have you checked with your microwave?"
Chitta BOOM.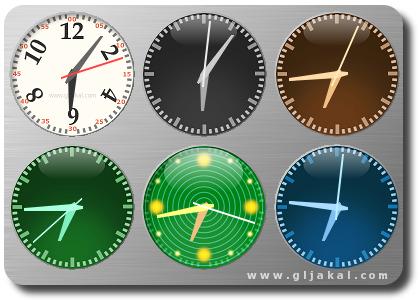 So many clocks, so little time.
Here's a little tip for you, dear reader. I have lived successfully for over a year without having the correct time on my coffeemaker. It usually says 2:10 at all times and it hasn't affected my life. The same thing holds true for the VCR or the DVD or whatever that gadget is on the TV. I never go into that room anyway, although soon I may be having company but even then I will let 12:00 blink on and off into perpetuity.
In other news, I have passed the first two units on Rosetta Stone and just entered the third. It's heady stuff, though my level of sophistication remains at the "I am eating with a fork" level.
One last burst of sixty-degree weather is in store for us here in central Mass. I'm going to breathe in every molecule. Even if I do feel stressed out on caffeine or don't know the time.
A bientot. Don't forget to vote.
love,
becky