Girlfriends' Cyber Circuit Continues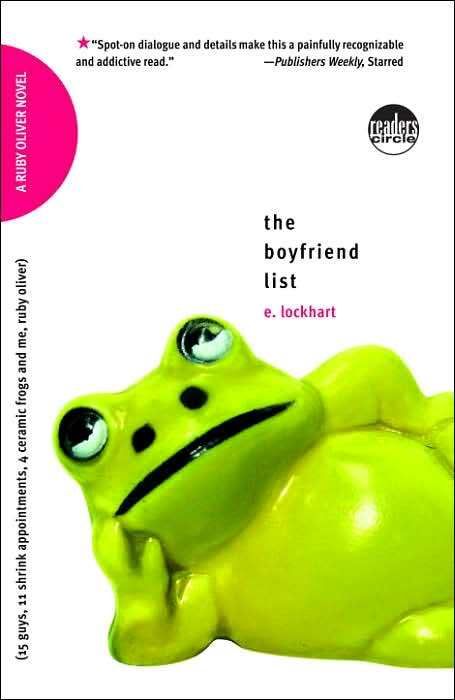 Ruby Oliver is back in another amazing book by the one and only E. Lockhart!
The Boy Book: A Study of Habits and Behaviors, Plus Techniques for Taming Them is the sequel to The Boyfriend List, which is just out in paperback. The Boy Book is about Ruby, who in the first book plummeted from social butterfly to leper, rebuilding her life junior year of high school -- with the help of a guide to understanding the male sex that she wrote with her ex-friends.
The new, cheaper edition of the first Ruby Oliver book (The Boyfriend List) has a fun author Q&A at the back, plus provocative questions for your book club or reading group.
In The Boy Book, Ruby confronts the secret about Noel,
mysterious notes from Jackson,
the interpretation of boy-speak,
the villainy of Cricket,
the horrors of the school retreat,
and the exploitation of hooters everywhere.
There are fruit roll-ups.
There is upper-regioning.
There are so many boys to choose from!
And there are penguins.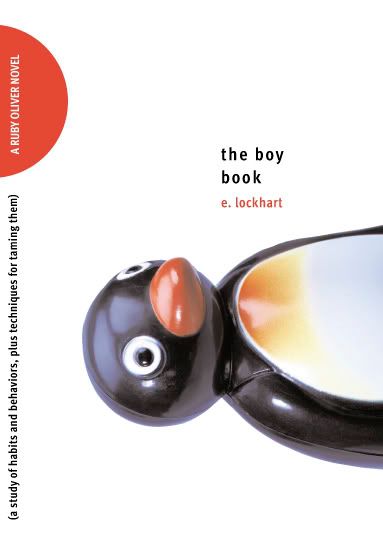 You can visit E. at her website
here.
Or her blog
here.
Okay, this is Becky talking again and if any of you are following along on my cyber-learning curve, read 'em and weep, boys and girls. I nailed this computer code flat. I feel like I just changed a tire or something. Something big. I'm a competent gal now and don't forget it. love ya,
becky