GCC: Deborah LeBlanc
Wow, does this ever look good. It's going on my nightstand for sure.
It's a little bit different from some of the Girlfriends' books in that it is dark and mysterious.
You know what? I'm in the mood for that. Here's a taste.
It seemed like the answer to Haley's prayers. The most popular girl in her high school promised Haley that her life would change forever if only she performed certain dark rituals. And if Haley can convince her twin sister to participate, their power will double. Together they will be able to summon mystical entities they never dared dream of. But these are powerful, uncontrollable forces, forces that can kill—forces that demand to be fed . . .
Praise for MORBID CURIOSITY:"One of the best new voices of supernatural thrillers!" --Cemetery Dance"It's now official: Deborah LeBlanc has become a master not only of good spooky stories, but also of crafting great characters to fill them!" --Horror Fiction Review"An imaginative chiller. Riveting!" --Publishers Weekly"Ms. LeBlanc's tale is a powerful, gripping read, with an ever increasing intensity that forces you to the end without laying the novel aside." --Who Dunnit
About the Author:Deborah LeBlanc is an award-winning author from Lafayette, Louisiana. She is also a business owner, a licensed death scene investigator, and an active member of two national paranormal investigation teams. Deborah's unique experiences, enthusiasm, and high-energy level make her a much sought after speaker at writers' conferences across the nation. She also takes her passion for literacy and a powerful ability to motivate to high schools around the country.
She is the president of the Horror Writers Association, president of the Writers' Guild of Acadiana, and an active member of Mystery Writers of America, Sisters in Crime, the National Association of Women Writers, and International Thriller Writers Inc. In 2004, she created the LeBlanc Literacy Challenge, an annual, national campaign designed to encourage more people to read. Her most recent novels are: FAMILY INHERITANCE, GRAVE INTENT, A HOUSE DIVIDED, and MORBID CURIOSITY. Deborah's next release, WATER WITCH, is scheduled to be on bookstore shelves in August '08. For more information on Deborah or the Literacy Challenge, visit Deborah at her
website
and
buy the book
!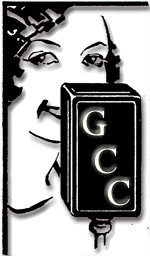 Tune back in next time for more of Becky's weird travails in hot weather.
A bientot
love,
me