GCC: Jennifer OConnell
I'm off to Arkansas, dear reader. Meanwhile, Jennifer O'Connell is a doll. I'm proud to say we share the same agent and I have met Jennifer and socialized with her. She is what we call in New England "wicked smaht" (a Smith grad) and funny and very cute. She has a very successful writing career going for herself and this is the latest. I can't wait to read it:
ABOUT THE BOOK:One woman is about to take her knack for risk management to a whole new level in Jennifer O'Connell's new novel, INSIDER DATING.Abby Dunn, barely past thirty and still reeling from her divorce, has taken herself off the dating market. Instead, she's using her experience to turn the tables on the opposite sex by building a database to rank underperforming men and set women straight when investing their greatest asset: themselves.Now, what started as a pet project is becoming a full-time enterprise. But while Abby's busy hedging bets, someone is skewing her data and threatening to ruin her business. Abby is about to find out that sometimes even the savviest market wizards can be headed for a crash.While it may be perfectly legal, nothing good can come from insider dating.ABOUT THE AUTHOR:Jennifer O'Connell received her BA from Smith College and her MBA from the University of Chicago. She lives outside Boston and when she's not writing, she spends her days as a market strategy consultant. She is the bestselling author of Bachelorette #1, Dress Rehearsal, and Off The Record.You can find Jennifer
at her website
or
on her blog.
On the other hand,
why wait
??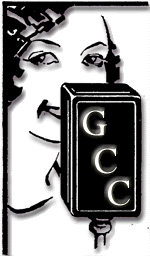 Bye, dear reader. If I can get my dad's computer to work, I will give you a shout from there.
A bientot,
love,becky