GCC: Shanna Swendson's Damsel Under Stress
I met Shanna Swendson last year at the Romantic Times convention in Daytona Beach and she is the owner of the most fabulous pair of ruby slippers. I was quite covetous. Her newest Katie Chandler book is out this month and it looks terrific. Here's a taste.
Katie Chandler and her wizard colleague Owen have finally gotten it together and are about to have their first real date, after confessing their feelings and sharing an electrifying kiss at the office Christmas party. So naturally, when the eccentric fairy Ethelinda appears and announces that she is Katie's fairy godmother, here to help her find true love, Katie dismisses her. She's found her true love and they are on the path to happily ever after; why would she need Ethelinda's help?
But Ethelinda isn't taking "no" for an answer and continues to pop up when Katie least expects—or wants—her. Add in the evil wizard Idris's scheme for world domination, or at least magical domination, and Katie has her hands full. She needs answers. Is Owen The One? What exactly is Idris's next move? And how does she get rid of a fairy godmother who has more ulterior motives than Cinderella's stepmother?This summer prepare yourself to be spell-bound by Katie's world in DAMSEL UNDER STRESS.About the author:SHANNA SWENDSON escaped the corporate rat race to be a novelist and pop culture essayist. She is the author of Enchanted, Inc. and Once Upon Stilettos, in addition to contributing essays to books about television series, authors, and novels. When she's not writing or watching television and movies so she can write about them, she enjoys cooking, traveling, and singing.
Visit her web site
here
, her
blog right here at Livejournal
, or join me in
buying it immediately
!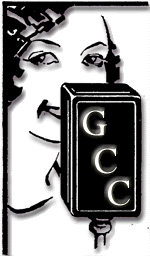 A bientot
love,
becky