GCC: Allison Winn Scotch
Allison Winn Scotch is the author of the very excellent
THE DEPARTMENT OF LOST AND FOUND.
Wait till you read this summary.

Natalie Miller has a bright future ahead of her and is using her determination and smarts to get her—and the senator she works for—where they need to be, regardless of whom they step on along the way. Until, on the very same day, her doctor gives her the shocking news that she has breast cancer and her boyfriend dumps her.

She decides to take on her cancer the way she does everything—with steely determination. But as she becomes a slave to the whims of chemo, her body forces her to take a time out. She gets a dog, becomes addicted to The Price is Right and embarks on a mission: She is going to track down the Five Lost Loves of her Life and figure out what went wrong… here are some reviews.

Cosmopolitan calls it, "too good to pass up. You'll laugh a lot (and cry just a little) as Natalie rebounds from the big C and reinvents her life."
"Scotch handles the topic of cancer with humor and hope, never dipping into the maudlin. The changes and realizations that the characters make are profound and moving. An impressive debut." – Booklist

"A bonbon of a book." - Publishers Weekly
About Allison Winn Scotch
Scotch has contributed to American Baby, American Way, Cooking Light, Family Circle, Glamour, InStyle Weddings, Men's Health, Parents, Prevention, Redbook, Self, Shape, Women's Health and Woman's Day, among others. She lives in New York with her husband and their son and daughter.
The book sounds terrific and you can buy it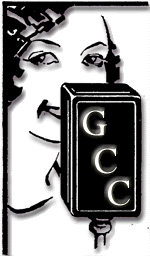 A bientot
love,
becky